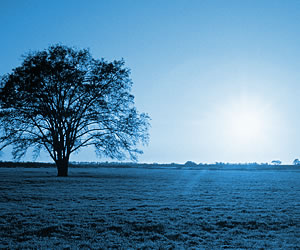 " People Results helped us, Simplyhealth to gain and transform the goodwill of hundreds of good quality people into real business advantage. In my opinion, few people can offer help in this fundamental way. I commend their skills very highly, knowing that my business has been truly enabled by them. "
Des Benjamin
President of the Institute of Customer Service & Former Group Chief Executive Simplyhealth
Our Story
History
Established in 2008 by Melanie Allen, People Results consists of a small team of business professionals with backgrounds and experience in both learning and development and operational leadership. We have delivered training, development and coaching solutions across a wide range of business sectors in the UK and internationally.
What We Do:
People Results delivers engaging, insightful and memorable training, development and coaching; we specialise in leadership development, management training, Insights Discovery, leadership coaching, team building, employee engagement and organisational culture change.
Why Us?
We have worked at senior leadership levels in operations, customer service, strategy, sales and marketing so we speak from practical experience as well as theory and we believe this brings greater credibility, understanding and insight into our customers' needs and challenges.
We deliver more than motivational and inspirational training; we like to think we inspire behavioural change.
We build long term relationships with our customers and we deliver practical solutions and tangible results.
Our Values:
Professionalism: We have a wealth of skills, experience and expertise; we deliver what we promise and we always aim to exceed expectations.
Care: We support our customers by listening, encouraging and sometimes challenging and we care about their business. We create an environment where people feel safe, supported and confident to enable them to learn.
Making a difference: We champion change; we help people think differently, enabling them to act differently which in turn drives individual and organisational change.
Results Focused: We deliver more than motivational and inspirational training; we support our customers to achieve tangible results and sustainable change.
We support you to:
Develop leadership and management skills and behaviours
Improve teamwork, teambuilding and team effectiveness
Define or redefine your culture and engage your employees
Develop self-awareness, improve communication and interactions
" People Results helped us, Simplyhealth to gain and transform the goodwill of hundreds of good quality people into real business advantage. In my opinion, few people can offer help in this fundamental way. I commend their skills very highly, knowing that my business has been truly enabled by them. "
Des Benjamin
President of the Institute of Customer Service & Former Group Chief Executive Simplyhealth
" The learning and support our teams were able to receive from People Results has materially changed our business for the better, whilst at the same time allowing every member of our business, at every level, to gain greater personal awareness and take away personal developmental goals. The overall process was hugely enjoyable and the results are infectious leaving you wanting to do more. "
Matthew Hogg
Director of Publisher & Customer Services Macmillan Distribution (MDL)