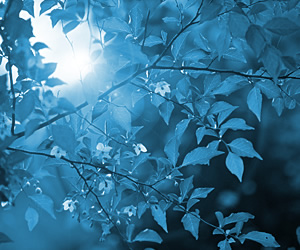 Insights® Team Effectiveness

Insights Discovery Team Effectiveness is a practical and highly effective team building event designed to improve teamwork, build relationships, develop communication skills and improve overall team performance.
Insights Discovery Team Effectiveness provides a unique approach to team development, focussing on improving relationships and interactions between team members and at the same time creating an environment where the team can identify areas for improvement in team performance and productivity.
The programme enables team members to step back and look objectively at their performance, examining their purpose, their values, their goals, their strengths and weaknesses, the contribution that each team member brings to the team and how to communicate most effectively with each other to get the best results.
The Team Effectiveness Programme focuses on improving how the team functions as a whole to enable increased team performance and productivity.
Insights Discovery Team Effectiveness enables a team to:
Improve communication and working methods
Create the space and the environment for open and honest conversations
Improve team relationships
Objectively assess the strengths and challenges of the team
Focus on the strengths and challenges most critical to the team's success
Develop action plans to enable the team to perform at its best
We use a team diagnostic to aid open and honest exploration of how the team functions, enabling the team to analyse its strengths and potential weaknesses and action plan against these to improve team performance.
The model is built upon four core pillars of effective teamwork which are then broken down into further detail to enable depth of discussion and action planning.
Insights Team Effectiveness Model: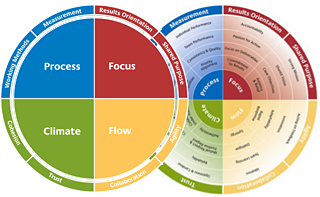 Focus - results orientation and shared purpose
Flow - agility and collaboration
Climate - cohesion and trust
Process - measurement and working methods
" Melanie facilitated a fantastic day for my team. We worked together ahead of the day to ensure our objectives would be met & on the day Melanie brought a great deal of experience, with personal stories, to bring to life what Insights meant for us all. The day has subsequently helped us as a team, continue to develop strong relationships that has benefited both delivery of results and team spirit. Melanie herself was energetic & inspiring, exactly what was needed in our trainer! "
Jo Martin
Former Head of Store Marketing B&Q
We deliver Team Effectiveness face to face and virtual Team Effectiveness events.
Our Team Effectiveness Programme is tailored to meet your needs and can range from half day virtual sessions to 2-day intensive programmes.
Contact us for more information on Insights Team Effectiveness and Virtual Team Building Events.