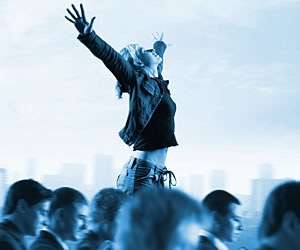 Insights®
Insights Discovery Team Effectiveness Programme
The Insights Team Effectiveness Programme is a practical and highly effective team building program designed to improve teamwork and relationships and increase team performance.
The Team Effectiveness Programme helps people gain a unique insight into who their team members are; it examines individual style, team culture and relationships between team members.
The event provides a unique approach to team development by focussing on improving relationships and interactions between team members and at the same time creating an environment where the team can objectively analyse their performance and action plan accordingly.
Who is it for?
New or established teams or project groups who want to improve their communication, teamwork, performance and productivity.
Duration:
Our teambuilding events are tailored to your needs and can range from 1-2 day programmes.
Content Overview:
We use two leading edge diagnostics as templates for discussion, analysis and action planning. These enable team members to analyse and understand the team dynamics, the teamís strengths, weaknesses and areas which when worked upon will allow the team to perform at its best.
The Team Effectiveness Programme will support you to:
Explore the team dynamics
Objectively assess the strengths and challenges of the team
Create the space and the environment for open and honest conversations
Improve communication and working methods
Enhance team relationships
Focus on the strengths and challenges most critical to the team's success
Develop action plans to enable the team to perform at it's best
"Melanie combines her understanding of people and organisations to generate meaningful conversations and insights. She ensures that discussions are focused into actions and tests the strength and commitment of all those involved. If you are committed to developing your team and improving results I highly recommend working with Melanie and People Results."
Tricia Stewart
HR Director
Balhousie Care Group