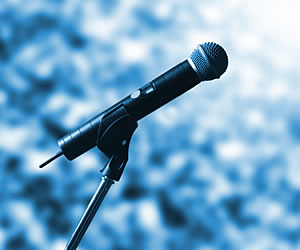 Case Study 3
Ballard School
Senior Prefects: Insights Young Adult Workshop
Background:
Each year the Senior Prefects in Year 11 - approximately 25 pupils aged between 15 and 16 years old, are invited to a whole day training session before the new school year begins. The day covers predominantly their role as prefects and building teamwork.
People Results were approached to work with the pupils on understanding personality styles, improving communication and building teamwork.
We Delivered:
Insights Young Adult Workshop
Insights Young Adult Personality Profiles
Follow up sessions to embed the learning
The Results:
" For the past two years (2012 and 2013) we have been delighted to have a half day input from Melanie Allen of People Results Ltd to run the 'Insights' questionnaire, feedback and training. Our Prefects have been both intrigued and challenged by the profiling which has been done from the questionnaires they did online during the summer holidays. The explanation which Melanie gives has been inspiring and the Prefects have then been intrigued by the sessions which follow the receipt of their profiles. We have used these sessions to focus on team building and understanding of each otherís personalities and characteristics.
I will certainly be returning to Melanie year on year as I have felt these sessions to be a great help in enabling our young people to work better together as pupil leaders over the course of the year which follows. "
Alastair Reid
Headmaster, Ballard School
Senior Prefects Comments: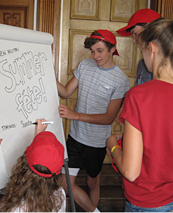 " Brilliant. I learnt so much about myself and others. "
" Informative, insightful and good fun! "
" Loved this part; it was really interesting and I found out a lot about myself and my friends. "
" Interesting and not boring with some activities interspersed and not just like a lecture. "
" The booklet as well as the session was well planned and thought provoking. "