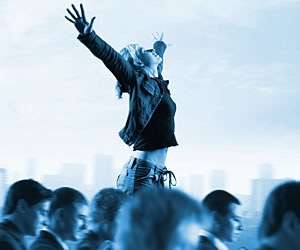 Insights®
Insights Discovery Accreditation
The Insights Discovery Accreditation Programme enables you to become an Insights Licensed Practitioner able to train, coach and facilitate Insights Discovery in your own organisation.
The Insights Discovery Accreditation Programme provides you with the knowledge, skills and confidence to utilise the Insights Discovery Personal Profiles and all of the accompanying learning resources to enable you to design and deliver transformational learning and development programmes within your organisation.
Insights Discovery can support your organisation and your people by developing leadership skills, communication skills, sales skills and by transforming your organisational culture.
If you have experienced an Insights Discovery Workshop, Insights Discovery Training or Insights Discovery Coaching you will know how powerful it is, so imagine how beneficial it would be to be able to deliver it by yourselves, with your own people within your organisation.
What is covered on the Insights® Discovery Accreditation?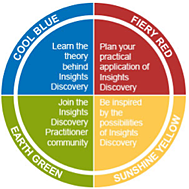 The Insights Discovery Accreditation Programme will teach you everything you need to know to be able to successfully apply Insights Discovery within your organisation.
Following your accreditation you will gain access to the Insights Discovery learning system and Insights Discovery Profiles to use as part of your in house learning and development solutions.
You will receive workshop journals, practitioner guides, practical exercises and PowerPoint slides to enable you to successfully deliver Insights Discovery workshops and coaching.
We support you every step of the way
We provide you with all of the information you need to make the initial decision to become an Insights Discovery Practitioner. We will then guide you through the Insights Discovery Accreditation process and as certified Faculty members we also deliver the Insights Discovery Accreditation Programmes. Following the Accreditation Programme we continue to support you as part of our team, be it by building your confidence to deliver or co-delivering with you while you take your first steps; we can help you to design solutions for your organisation and we can provide the administration for producing the Insights Discovery Profiles. We support you however you wish to be supported. Additionally, you will also have access to the global community of Insights Discovery Practitioners, a network of people who learn from and support each other.
The Insights Discovery Accreditation Agenda
The Insights Discovery Accreditation is delivered over four days from 8:30am to 5:30pm each day.
Day One - Insights Discovery Theory
We help you understand the detail of the Insights Discovery Model.
Day Two - Preparing to Deliver Insights Discovery
We take you through a detailed walkthrough of a best practice agenda to help you unlock the magic of an Insights Discovery workshop.
Day Three - Delivering Insights Discovery
You will have the opportunity to practice facilitating and coaching using Insights Discovery.
Day Four - Applying Insights Discovery
We explore how to apply Insights Discovery to address the business challenges in your organisation and how to keep the Insights magic alive for the individuals and teams you work with.
There is a follow-up 'Confirmation of Learning' which should be completed following the Accreditation Programme.
Note: Insights Licensed Practitioners should also complete a one-day Renewal Programme every two years.
Please contact us for more information.