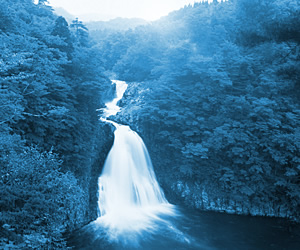 Business Coaching
We provide International Coaching Federation certified business coaching; supporting business leaders to achieve their goals and objectives.
We work with business leaders to help them clarify and define their business goals, find solutions to problems and achieve their objectives. We bring focus, objectivity and clarity to our coaching sessions and we provide support, challenge and motivation to help our coaching clients drive their business forward.
Our professionally trained coaches are all experienced coaches accredited with the International Coach Federation and we have experience at senior leadership levels in the corporate sector; having led teams in global operations, customer service, strategy, sales and marketing and HR.
Our approach is professional, inspirational, results focussed and of course confidential.
Why Hire a Business Coach?
We can help you create a vision and values for your business, we support you to develop your strategy, we can help you think about how your leaders lead and how your people are motivated, engaged and inspired. We will work with you, support you, ask questions of you, listen and challenge you to enable you to create the way forward for your business and achieve your business results.
A Business Coach can support you in the following areas:
Creating a culture
Defining a vision
Creating values and behaviours
Defining a strategy
Communication
Developing leadership
Driving employee engagement
Building effective teams
The Coaching Process:
We recommend a series of coaching sessions over a period of 6-12 months.
We will help you clarify your goals and support you to progress against these goals.
Following each session, we provide follow up support to maintain the momentum.
The relationship between ourselves and our coaching clients is vital for success, so we offer a complimentary chemistry session prior to any assignment to ensure that we have the right fit.
" I have been working with Melanie since March 2015. As both an entrepreneur and a coach, I quickly realised the value that Melanie, with all her experience and expertise, would bring to our coaching sessions and consequently to my business and to me. I like her straight-forward, practical approach and her action-based outcomes. Melanie reflects back at me the realities of my situation, giving me a clearer picture of myself and my capabilities; whilst pushing me to achieve my goals. Between sessions, Melanie continues to support me, via email and phone, and is generous in sharing her knowledge and experience when asked. By working with Melanie, I have been able to push forward with business objectives in a focused and organised way, whilst juggling a variety of life changes and challenges as well. Brilliant Melanie, thank you! "
Sarah Reynolds
Executive & Life Coach, LifeForward Coaching
We offer face to face Business Coaching and Virtual Business Coaching.
Contact us for more information on Business Coaching.