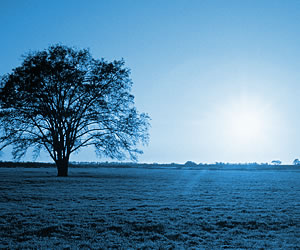 Consultants
Established in 2000 by Melanie Allen, People Results consists of a small team of business professionals who have worked across the public and private sectors at senior leadership levels. We have a breadth of experience in strategic and operational leadership and depth of expertise in learning and development. We have delivered training, development and coaching solutions across organisations worldwide.
Consultants and Associates
Melanie Allen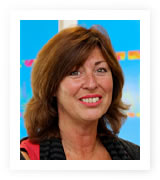 Melanie is an experienced consultant, facilitator and executive coach with expertise in management and leadership development, team building, personal development and employee engagement. Melanie specialises in change management, enabling and sustaining personal and organisational change.
Prior to establishing People Results, Melanie worked at a senior management level in British Airways in roles including Customer Service and Operations Manager for Southern Europe where she was accountable for operations across 28 airports in 9 countries.
Melanie is an associate consultant and faculty member with Insights Learning and Development, an accredited practitioner of NLP with the American Board of Neuro-Linguistic Programming, a Professional Certified Coach with the International Coach Federation and a Fellow of the Institute of Leadership and Management.
Melanie has worked across a wide range of business sectors including FTSE 100 companies, SMEs and the public sector; she has also lectured in schools and universities.
Steve Robinson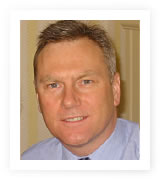 Steve is a successful and experienced business leader with over 25 years in multi-disciplined roles with expertise in the retail, healthcare, financial services & leisure industries.
With previous board level responsibility for organisational development within Specsavers, Steve led personal and team development programmes across the business. A successful period with Fitness First saw Steve build a reputation for leadership innovation, team development and leadership coaching alongside his responsibility for commercial performance.
Steve is passionate about challenging and developing people to reach their full potential. His facilitation and coaching sessions provide a powerful mix of useable and sustainable strategies that see individuals, teams and companies achieve more.
Steve is a member of the Insights Learning and Development Faculty.
Katrina Dunkley
Katrina spent the majority of her career, spanning 30 years in commercial sales and senior learning and development leadership roles. When she left corporate life in 2007 she was Head of Leadership & People Development within BT Plc.
Katrina is an experienced facilitator who motivates and inspires everyone she engages. She works strategically with senior leadership teams in business planning, organisational development & change management, team effectiveness, leadership development and consultative selling.
Katrina is an associate consultant with Insights Learning and Development; she has a Masters degree in Action Based Research and Change Management.
Sarah Reynolds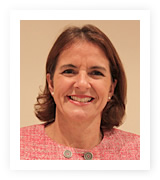 Sarah is an experienced and inspirational executive coach and life coach.
Prior to setting up her own coaching practice, Sarah worked for many years at Deloitte as a tax advisor to both OMBs and international businesses in London and Singapore, and later as a global talent and learning leader for Deloitte Global Tax.
Sarah has led, coached and mentored international teams, and worked with senior executives around the globe to deliver business-focused solutions. She has lived and worked in London, Singapore, Brussels and Johannesburg/Pretoria.
Sarah's style is empathetic, challenging, and action-focused; she believes that everyone has the ability to succeed. Sarah's experience of living and working in different countries and in global teams enables her to bring cultural sensitivity to her coaching engagements, adapting her style of coaching to suit her clients.
Sarah is an Accredited Licensed Practitioner of Insights Discovery and a Professional Certified Coach with the International Coach Federation.
Caroline Slater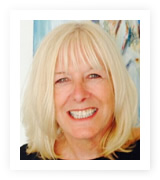 As a Hospitality Industry specialist Caroline has honed her skills over 25 years as a facilitator and coach, developing and running inspirational sales and management programmes.
Prior to that, as a Sales Manager within the hospitality industry, she drove her teams to generate record returns through strategically targeted sales activity. With a focus on exceptional customer service her intention has been to inspire every individual to maximise their personal potential and positively impact, clients, colleagues and ultimately profit.
Caroline is recognised for her creative course design and innovative, vibrant delivery, specialising in sales and management programmes. She trained with Richard Bandler to qualify as a Neuro-Linguistic Programming practitioner and is an Accredited Licensed Practitioner of Insights Discovery.
She works internationally across a broad range of sectors including the hospitality, retail, pharmaceutical and technology industries.
Debbie Cooper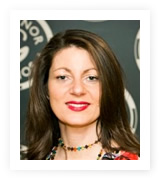 Debbie has worked in the leisure and entertainment industry for over 20 years, latterly as Director of HR Shared Services and Digital at Rank Group.
Debbie has a wealth of experience within the HR industry and has led company-wide initiatives including managing change programmes, implementing and embedding new company values, raising engagement scores, succession planning and talent management. Debbie has also implemented well-being programmes, diversity awareness and unconscious bias and mental health training.
Within her remit as HR Director at The Rank Group Debbie was responsible for implementing Insights Discovery across the business, resulting in a significant overall increase in company engagement.
Debbie is a Licensed Insights Discovery Practitioner, Qualified Workplace Mediator, Skilled Facilitator and a Mental Health First Aider.
Roz Gadd
Roz began her career within the Police Service, leaving as a senior manager within Learning and Development.
She is an experienced speaker, facilitator, team and individual performance coach and curriculum researcher. Roz's work has included working with organisations, community and minority groups.
An Accredited Licensed Practitioner of Insights Discovery, Roz is also a qualified performance coach, Neuro-Linguistic Programming practitioner and has studied "clean language" techniques.
Experienced in several martial arts, Roz also provides training in personal safety and assertiveness.
Roz has worked across a wide range of private and public business sectors.