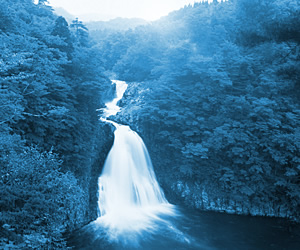 Executive Coaching & Leadership Coaching
We provide International Coaching Federation certified executive coaching and leadership coaching; supporting executives and senior leaders improve their effectiveness and achieve their goals and objectives.
We work with executives and senior leaders to help them develop self-awareness, clarify and define their goals, find solutions to problems and develop the confidence and momentum to achieve their objectives. We bring focus, objectivity and clarity to our coaching sessions and we provide support, challenge and motivation to help our coaching clients unlock their potential.
Our professionally trained coaches are all certified coaches accredited with the International Coach Federation and we all have experience at senior leadership levels in the corporate sector. Our approach is professional, inspirational, results focussed and of course confidential.
What is Executive Coaching?
Executive coaching is a process that supports you to achieve your professional goals. A coach does not give advice; a coach helps you to think, clarify, re-evaluate your challenges and find solutions by listening, questioning and being objective; a coach will challenge and support you to achieve the results you want.
Why Hire an Executive Coach?
An Executive Coach is an invaluable resource for Senior Leaders and Executives who don't have a peer group to challenge and discuss ideas with or due to their position, have no one with whom to discuss sensitive or confidential business issues; a coach provides confidentiality, objectivity and credibility.
An Executive Coach helps you to find solutions to issues and supports you to achieve your professional and organisational goals.
An Executive Coach can support you in the following areas:
Strategic thinking
Leadership development
Business development
Confidence building
Self-awareness
Communication and interpersonal skills
Career progression or career change
The Coaching Process:
We recommend a series of coaching sessions over a period of 6-12 months.
At each session we will clarify your goals for the session and support you to progress against these goals.
Following each session, we provide follow up support to maintain the momentum.
The relationship between ourselves and our coaching clients is vital for success, so we offer a complimentary chemistry session prior to any assignment to ensure that we have the right fit.
" We were extremely impressed with the executive coaching Melanie provided for a member of our senior leadership team. She was practical and focussed and always results oriented. She was also, importantly, totally committed to the business requirements and yet highly sensitive to the needs and personality of the coachee. She brought a wonderful energy, enthusiasm and excellent experience, not only in coaching but in real world business. I wouldn't hesitate to use her services again and can highly recommend her. "
Louise Dell
Director Kyero
We offer face to face and virtual Executive Coaching and Leadership Coaching.
Contact us for more information on Executive Coaching and Leadership Coaching.