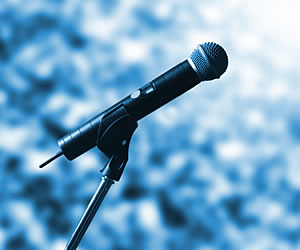 Case Study 1
Shell Exploration and Production
'From Inspiration to Delivery'
Delivering Transformational Change through Leadership, Employee Engagement and Teamwork.
Background:
Accountable for the majority of onshore and offshore operations in Aberdeen & the North Sea, Shellís Central Asset sought to dramatically improve its business performance. Renowned for having excellent processes and procedures the leaders of the Asset knew that to drive and sustain increased performance there was a need to focus on people - leadership, employee engagement, communication and teamwork.
We Delivered:
Focus groups to gather feedback
Delivery of Leadership Programmes for over 300 leaders
Delivery of Team Events for over 800 employees
Insights Discovery Profiling
Behavioural standards to support employee engagement and performance management
Executive Coaching for the Senior Leadership Team
The Results:
An increase in every aspect of people leadership in the annual employee survey for the subsequent two years - attributed directly to the change programme.
The Anasuria Floating Platform received the RoSPA Gold Award for health and safety with a commendation for people leadership - directly attributed to the change programme.
Cost savings and performance improvements directly attributed to the change programme including one initiative with savings of approximately £3.0 Million per year.
Comments:
" Just a big 'thank you' to your organisation for helping run what was a milestone event for our planning team. Exploring in detail how each of us tick - and importantly what makes others tick - has not only enabled us break new ground in our relationships with the asset teams, but also helped us get on even more effectively with each other.
The feedback from both customers and stakeholders alike has been hugely encouraging and I'm extremely proud of the way our people are now able to conduct themselves, specifically in business, planning and decision making forums. On a personal note, 'From Inspiration to Delivery' has really helped me adapt my own approach to coaching the wide mix of leadership, colleagues and staff that we deal with on a daily basis. Wholly inspiring! "
Bill Sutherland
Head of Production
Integrated Activity Planning Shell U.K. Limited
" This was an excellent workshop - I learned more about myself and my team than I ever would have expected in such a short time. "
" One of the most thought provoking courses I've attended and the one with the message that has the potential to make the biggest difference. "
" Amazed at the accuracy of the Profile! Incredibly enlightening! I canít recommend this highly enough! "
Shell Exploration and Production UK
" I first met Mel two years ago when she facilitated a significant programme of behavioural coaching with Shell just as I was going through a career change with the company. Mel's professional, engaging and friendly manner delivered the coaching in a way which really connected with her audience. She took great care to involve us as individuals and to get us interacting as a team and it was one of those very rare occasions when the end of the course came too soon. It was a defining moment for me. I am very grateful to her for the part she played and has continued to play in helping me along from the first tentative steps on my new path. "
Mike Thow
HS&E Advisor
Shell Exploration and Production
" People Results have a unique skill in creating a very safe and open environment for our people to participate in. Having now run in excess of 80 events for our organisation, it is a credit to them that our people come back very energised, very much more knowledgeable and aligned to our People Development strategy and change programme. "
John Blackett
Business Transformation Manager
Shell Exploration and Production
" Melanie, the work that you did with my team was great fun and very enlightening. I have seen people grow as a result of understanding themselves and others more deeply and be better able to tailor their communication and interactions. "
Anne Hart
Engineering and Maintenance Leader
Shell Exploration and Production
" One example of a business improvement was from a young technician who went back to work and as a direct result of what he had seen at the event was determined to solve a long standing issue. The confidence and support he had been given gave him the drive to pursue an improvement that will save the company millions of pounds in the coming years. "
Steve Lyne
Offshore Installation Manager
Gannet Shell U.K. Limited