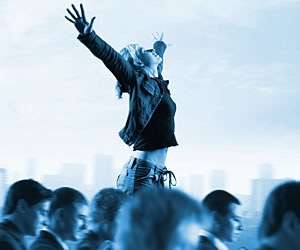 The Retreat
When did you last take the time to think about your future, your dreams and your aspirations?
When did you last review your goals and plan what you would like to achieve in your career, your relationships or your life?
Many of us dream, few of us take action and dreams remain just dreams.
What is 'The Retreat'?
'The Retreat' is a two-day programme designed to give you the time, the space, the skills and the confidence to create and plan your personal or professional goals in a supportive, stimulating and positive environment. We use coaching tools and techniques to enable you to step back, review your direction, reflect on what drives and motivates you, create a personal vision and plan your next steps with competence and confidence.
Why come on 'The Retreat'?
The Retreat gives you the time, space, expertise and encouragement to reflect on what's important to you, consider your future direction and plan your next steps in a supportive, stimulating and enjoyable environment.
In addition to providing two days of action packed and thought provoking presentations and exercises The Retreat gives you an opportunity to work with and learn from a small group of like-minded people and be supported by expert coaching.
Do you want to:
Find a new direction?
Increase your confidence?
Change career?
Achieve an ambition?
Create new goals for the future?
Gain the impetus and energy to change?
'The Retreat' Includes:
2 x 30 Minute Personal Coaching Sessions per person:
The Retreat includes one telephone coaching session prior to The Retreat Programme to discuss and clarify your goals and objectives then a further telephone coaching session one month after the programme to follow up on progress, support and encourage you.
The 2-Day 'Retreat' Programme (9am-5pm):
The Retreat provides two days of thought provoking presentation, discussion and exercises to enable you to review, define and create your goals. We take you on a journey of self-discovery, helping you to understand what motivates you, create your vision for the future, increase your self-confidence, define your goals and create a plan of action. Content covers: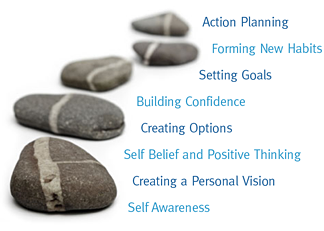 The Retreat also includes the Insights Discovery Personal Profile - a unique and highly effective personal development tool.
Price per person for The Retreat: £875 +VAT (payable in advance)
Maximum group size: 18 people
Refreshments and lunch are included at the venue on both days.
Please note that overnight accommodation is not included but can be booked directly with the hotel.
Please note The Retreat does not offer advice, therapy or counselling.
The Retreat is set in a luxurious country house hotel on the edge of the New Forest National Park; we believe the setting creates the perfect environment to help you reflect on what's important, consider your future direction and plan your next steps.
The Retreat is led by Melanie Allen, a certified coach with the International Coach Federation and a personal and business coach for over 15 years. Having a positive, inspirational, motivational and focused approach, Melanie believes that everyone has the potential to achieve his or her dreams.
Please contact us for 2016-2017 date availability for 'The Retreat'.