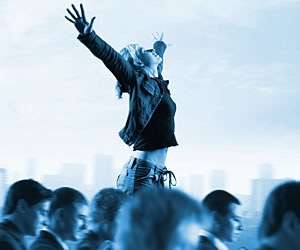 Management Training modules
Self Awareness & Rapport Building
We believe that great leadership starts with self-awareness and awareness and understanding of others. Self-awareness consists of being aware of who you are, having an understanding of your personality traits including your strengths, weaknesses, thoughts, beliefs, motivation and emotions. Self-awareness enables you to understand what underpins your behaviour and recognise the impact your behaviour has on others. Without an awareness and understanding of yourself, it is difficult to understand others, build relationships and motivate.
This module will enable your leaders to understand their personality traits better, their communication style, decision-making, their natural strengths and areas for development and what underpins their motivation; it will help your leaders to understand others more effectively and improve their communication, interaction and rapport building.
The module covers:
The importance of self awareness
Understanding yourself and others
Understanding your strengths and weaknesses
Recognising your leadership style
Enhancing communication, interaction and rapport with others
Personal goal setting
Emotional Intelligence
Emotional Intelligence refers to a person's ability to understand their emotions and the emotions of others and then use this information to guide their thinking and actions.
Emotional Intelligence deals with understanding yourself, managing your emotions, motivating yourself and building and managing relationships. We believe that to be effective as a leader it takes more than just skills, it takes emotional awareness.
Participants leave this module with increased self-awareness, awareness of the impact they have on others and improved emotional competence.
The module covers:
Understanding emotional intelligence
Self awareness
The impact on performance and relationships
Self management and resilience techniques
Building rapport
Communication Skills
Communication skills are the most fundamental of skills yet how much time is invested in training and coaching these fundamental skills? How many leaders are taught to listen, to empathise, to communicate through their body language, to understand the impact of their tone, to develop their communication skills to ensure that the message being sent correlates with the message being received?
Yet leaders are expected to build teams, develop stakeholder relationships, lead change, motivate teams, engage employees and influence and negotiate at senior levels without the foundation of these fundamental skills.
This module will enable leaders to dramatically improve their communication skills and therefore their ability to influence, inspire, engage and motivate others.
The module covers:
The key concepts of communication
The communication process - perception and our impact on others
Maximising verbal and non verbal communication skills
Self awareness
Building rapport
Listening and questioning skills
Giving and receiving feedback
Personal Resilience
Resilience is more than being able to face challenges and remain positive, resilience is seeing adverse situations in a positive way, transforming challenges into opportunities, bouncing back, learning from setbacks and remaining mentally and physically on top.
The good news is personal resilience is not something we are born with; it is something we are able to learn and develop. This module will help you develop an understanding of how to manage the day-to-day issues and challenges that inevitably arise in work and life and develop strategies to remain physically, emotionally and mentally resilient. We look at our personal responses to issues and challenges and what keeps us resilient, we consider stress triggers and how to manage these and what balance we need to enable us to perform at our peak.
The module covers:
Exploring what resilience is, what affects your resilience and stress triggers
Creating strategies for personal resilience
How to keep your emotional resilience topped up
Best practice processes for self management and personal effectiveness
Skills practice and feedback
Managing Conflict
Much as we may try our best to avoid it, conflict occurs in most relationships whether at work or home and therefore it is fundamental to not only be able to manage it and work with others in the most effective way but also harness it to solve problems and create new ideas.
This module will enable you to recognise how you respond to conflict and provide the tools to enable you to develop personal strategies to manage and harness conflict effectively.
The module covers:
Understanding the differences between constructive and destructive conflict
Analysing how you currently respond to conflict
Creating personal strategies to manage conflict successfully
Skills practice and feedback
Managing Change
The one thing that is certain in any organisation is change; to be successful, to improve, to be innovative and to remain competitive requires constant change, yet change brings fear, fear of the unknown, fear of the change itself and fear of the impact it may have on daily life.
Helping people through change is essential, change programmes often fail because we don't look at the emotional impact on people; instead we become immersed in the process of change.
This module will give leaders the tools to understand the impact of change and engage employees. It will highlight the key stages people go through when undergoing change and the most important factors that contribute to personal resilience. We will look at the impact of personality preferences on change and work through solutions to manage change effectively and engage people in the change.
The module covers:
Understanding the key stages of change
Personal resilience
The impact of personality preferences
Communicating change
Coaching and engaging people through change
Presentation Skills
An inspirational presentation has little to do with words; it has everything to do with how you engage with your audience. Great content means nothing if it is not packaged and presented in an engaging way.
This module is designed to increase your competence and confidence when delivering presentations; you will learn how to build and structure a presentation, choose the right visual aids, use your voice and body language to best effect, open and close with impact, maintain the audience's interest and handle questions and difficulties with confidence.
The module covers:
Presentation design and structure
Communication skills
Visual aids
Icebreakers, opening and closing with impact
Using metaphor
Maintaining energy and interest levels
Handling questions & managing difficulties
Recorded sessions
Motivation Skills
When you are motivated you do things because you want to, not because you have to or need to, therefore to enable someone to be motivated you need to find out what motivates them first and then tap into those elements. What motivates you is not necessarily what motivates others, your challenge is to understand the individuals in your team and what specifically works for them.
This module will help managers and leaders learn the skills to tap into what motivates their team members enabling them to coach and develop each individual within the team and drive an engaged and productive workforce.
The module covers:
Beliefs about motivation
Motivational drivers, needs and values
Self motivation
Creating a positive mind set
Setting expectations
Creating the environment to motivate
Feedback
Employee Engagement
Employee engagement is the emotional commitment employee's feel towards their organisation and the actions they take to support the organisation's success; engaged employees demonstrate care, dedication, enthusiasm accountability and results focus.
How an organisation treats its employees has a direct impact on its employees' engagement.
Engaged employees work with passion and feel an emotional connection to their company. They drive innovation and move the organization forward. They are characterised as being loyal, committed, productive and deliver results.
Non Engaged employees come to work and do what is asked of them but have little energy or passion for their work. They feel no meaningful attachment to their job or company. They can easily by tempted by job vacancies elsewhere.
Actively Disengaged employees aren't just unhappy at work; they actively show their unhappiness. These employees demonstrate negative, uncooperative and sometimes hostile behaviours and attitude. They undermine their teams and their business.
This module takes you through a process to support employee engagement.
The module covers:
Gathering feedback
Creating immediate change
Communication forums
Coaching to engage
Embedding change, reviewing and measuring progress
Read our Employee Engagement Article:
http://insights.com/files/employee-engagement---a-culture-change.pdf
Stakeholder Management
Stakeholder Management is a critical component of successful project delivery.
The stakeholder management module will help leaders understand how to identify key stakeholders, quickly build rapport and communicate and influence effectively to ensure successful project outcomes. This module will develop leaders confidence and competence in stakeholder management.
The module covers:
Stakeholder identification and prioritisation
Building rapport and relationships
Communicating with impact
Influencing at all levels
Practice sessions
Personal Impact
This module will help you understand the impact you have on others and ways to adapt your style to ensure you achieve the most successful outcome in any interaction. Having personal impact can make the difference between people listening to you and rating your credibility and contribution or not.
We will give you an insight into the impact you make and provide you will tools and techniques to maximise the impact you have on others. We draw on key elements of communication skills, presentation skills and self-awareness and we focus on creating awareness, increasing confidence and building self-esteem.
The module covers:
Understanding first impressions
How others see me
Verbal and non-verbal communication
Positive thinking
Introducing yourself with impact
Communicating with confidence
Practice and feedback
Coaching Skills
The most important attributes of any coach are the desire to support and develop, the ability to listen and the skills to ask the right questions. A good coach does not have the answers, nor do they see themselves as the expert, a coach's role is to support and enable others to find the answers for themselves.
This module will cover the basics of best practice coaching in the workplace. We will clarify what coaching is, cover the key skills of a coach, review coaching models and cover techniques for effective listening and questioning.
The coaching module covers:
The benefits of coaching
The coaching process and skills
Coaching models
Developing rapport
Listening and questioning skills
Practice sessions & feedback
Vision, Mission, Values, Goals and Objective Setting
Knowing your core purpose (your mission), where you are headed (your vision), and how you are going to behave along the way (your values) are key for an organisation or department's direction. Your mission is your core purpose, why you exist and it is normally stated in the present tense. Your vision is an aspirational statement about where you want to get to and is normally stated in the future tense. Your values detail the guiding principles of how you want your organisation and your people to behave.
The reason vision, mission statements and values can fail is due to the terminology used (sometimes wordy, corporate jargon), a lack of understanding of employees part in the company's direction and ultimately a lack of buy in. Articulating a clear and understandable mission, vision and values are fundamental to developing your strategy and goals and helping your people to buy into their future.
The strategy, goals and objectives detail how you achieve your vision and these elements may change along the way. Your strategy is the plan to achieve your -ision and your goals and objectives provide the specific, measurable and timely steps to get there. Goals and objectives should stretch an organisation and its people to reach their potential.
The module covers:
Best practice industry examples of vision and mission statements, values, strategy and goals
The purpose and characteristics of the above
Creation of a personal and departmental mission, vision, strategy and goals
Creating SMART Goals and Objectives
Leading & Facilitating Meetings
Would you like you meetings to be productive? Would you like to finish the meeting having achieved your objectives, gathered all ideas, made informed decisions and ensured accountability for actions? Given that meetings are an essential and necessary part of any organisation, the skill is to make them work. The key is to manage the process from pre meeting to post meeting with structure, direction, clarity, involvement and energy. This module will give you the skills required to conduct a well prepared, well run, concise and productive meeting.
The module covers:
Understanding the current meeting culture
Key elements of successful meetings
Planning, preparation and follow up
Contracting and working with a group
Techniques for leading and facilitating a successful meeting
Listening, questioning, supporting and engaging
Managing difficult situations/behaviours
Delegation Skills
Delegation is one of the most important leadership skills and possibly one of the least well practiced.
Effective delegation develops, motivates and engages your people, it increases the level of skills in the organisation, helps with succession planning and of course saves you time in the long run.
The delegation skills module is designed to help you delegate effectively and support your people to use their initiative, make decisions, feel accountable and develop their skill base.
The module covers:
What is effective delegation
The benefits of delegation
Why managers don't delegate
The steps to successful delegation
Tools and techniques for practical application
Difficult Conversations
To successfully engage in a difficult conversation requires skill and practice. A well-planned conversation can make the difference between an immediate change in performance and behaviour or avoidance of an issue leading to frustration, conflict and team relationships being impacted along the way.
A well-planned and timely conversation can solve underlying problems, clarify issues, clear the air, increase performance and identify clear actions and standards of behaviour and performance required.
The module covers:
The importance of having difficult conversations
Core skills and techniques for difficult conversations
A framework for difficult conversations
Practice sessions and feedback
Performance Management
Performance management is the process of reviewing, planning and developing an individual's performance. It takes place between the employee and their performance manager and consists of regular informal conversations and feedback, coaching support and performance reviews and appraisals. Feedback from other stakeholders is often included on a formal and informal basis.
There are three areas to consider when managing performance: the objectives the employee is expected to achieve, the way in which they work towards their objectives (the competencies or behaviours) and their personal development in terms of achieving their objectives and realising their potential.
The key is to ensure that performance management is a continual process, developing the employee and supporting them to contribute to the team and business goals. Most importantly, effective performance management is vital for employee motivation and engagement.
This module equips managers with the skills and techniques for effective performance management.
The module covers:
Understanding performance management
Creating standards and SMART objectives
Best practice feedback
Coaching conversations
Conducting a performance review
Having difficult conversations
Creating development plans
Feedback Skills
The ability to give and receive feedback well is a fundamental leadership and management skill.
Feedback lets people know what they are doing well; it motivates, encourages, recognises, rewards, builds confidence and enables people to know that they are on the right track and to keep going. Feedback also lets people know their development areas, where they can improve to be more effective, where they might do things differently for better results and how to develop their performance.
The challenge though is not just in giving feedback, it is in noticing your people's performance to enable you to give feedback, it is being constantly aware of what your team do well as well as where they could improve, it is in making sure that feedback becomes a habit rather than a one off yearly event.
The final challenge is the ability to receive feedback - learning to accept, welcome and act upon feedback will not only help you to continually improve and develop, it will earn you respect from your people.
The module covers:
The importance of feedback
Setting expectations
A feedback framework
Giving and receiving feedback
Skills practice
Authentic Leadership
Authentic leaders say what they mean and mean what they say; how they inspire others is determined by their beliefs, values, attitude and sense of purpose.
This module explores the inner qualities of authentic leadership. An authentic leader is true to themselves and others; when they communicate, when they make decisions, when they lead others they are doing this based on their values. Leaders will emerge from this module with greater self-understanding and a renewed sense of purpose.
The module covers:
The qualities of authentic leadership
Awareness of personal leadership style
Beliefs and values
Being on purpose
Leading with authenticity
Problem Solving
We use problem solving tools, analysis and solution finding to solve key business issues. Tools used in the module include: Brainstorming, Cause and Effect Diagrams, Pareto's Principle, 5 Whys, Boston Matrix, SWOT, GROW and Route Cause Analysis. Practical application of the theory is put into practice using case studies of delegates' current departmental issues.
The module covers:
Identifying and analysing the causes of a given problem
Prioritising causes
Identifying solutions
Prioritising solutions
Creating an implementation plan