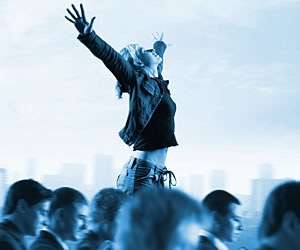 Insights®
Insights Discovery Young Adult Personal Profile
The Young Adult Profile is most suitable for those in the 14+ age group who are still in full time education. It is based on Insights Discovery but some of the language and chapter headings have been changed to make them more appropriate for those who are still studying. It is most commonly used for training with students in the last two years of high school i.e. 16/17 year olds.
The profile can be used to increase:
Self awareness
Improve relationships and communication skills
Understand learning styles
Understand team roles and develop teamwork skills
Understand and develop leadership skills
Who is it for?
The Young Adult Profile and training is currently being used in schools in the following ways:
As part of induction week for sixth formers to help develop communication and teamwork skills
As an induction for prefects in Year 11 to help develop personal awareness, communication and teamwork skills
To help students prepare UCAS statements
Used by tutors to discuss personal development needs and course and career choices
Duration:
The Young Adult Profiles can be used in individual coaching sessions or in workshops ranging from 2 hours to a 1-day programme.
Profile Overview
Key Strengths and Possible Areas for Development
Working in a Team
Relationships
Possible Blind Spots
Opposite Type
Suggestions for Development
Leadership and Influencing Style
Time and Life Management
Learning
"Ballard School has a whole day session before the new school year begins to train our Senior Prefects in Year 11 (usually around 25 young people aged around 15-16 years). For the past two years we have been delighted to have a half day input from Melanie Allen of 'People Results Ltd' to run the 'Insights' feedback and training. We have used these sessions to focus on team building and understanding each otherís personalities and characteristics. I will certainly be returning to Melanie year on year as I have felt these sessions to be a great help in enabling our young people to work better together as pupil leaders over the course of the year which follows. "
Alastair Reid
Headmaster
Ballard School
"Brilliant. I learnt so much about myself and others."
"Informative, insightful and good fun!."
"Loved this part; it was really interesting and I found out a lot about myself and my friends."
"Interesting and not boring with some activities interspersed and not just like a lecture."
"The booklet as well as the session was well planned and thought provoking."
Senior Prefects
Ballard School