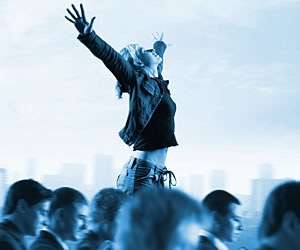 Insights®
Insights Discovery Personal Effectiveness Programme
The Insights Personal Effectiveness Programme is a memorable self-development training programme that is fun, interactive and enlightening. It enables participants to understand their personality type better, identify other personality types and learn how to adapt to different communication styles to get the best result.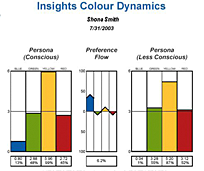 This Insights training course creates a common language allowing people to discuss personality differences in a positive way. Participants learn about their natural style, strengths, development areas, communication, value to a team, impact on others and how to increase their interpersonal skills.
"Each person is different. Understanding ourselves, others and our interactions can be the single most important aspect of personal development"
Are you looking for a memorable and thought provoking personal development experience?
Would you like to enhance your communication and interpersonal skills?
Would your team members benefit from developing their communication skills, rapport building and leadership skills?
Who is it for?

Individuals and teams. Content and delivery are adapted to your needs.
Duration:
Personal Effectiveness Programs are tailored to your needs and can range from 2 hour executive briefings to 2 day interactive programmes.
"The work that you did with my team was great fun and very enlightening. I have seen people grow as a result of understanding themselves and others more deeply and be better able to tailor their communication and interactions with different people. The work we did with People Results really enabled us to improve our personal performances."
Anne Hart
Engineering and Maintenance Leader
Shell Exploration & Production
Programme Overview:
The Power of Perception
The Insights Colours
Jung's Preferences
The Insights Discovery Personal Profile
Recognising Others' Styles
Effective Communication Skills
Action Planning